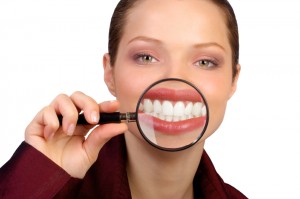 Look at your teeth. Go ahead. Walk up to any mirror in your dwelling and take a long, hard look at your chompers. If you notice any discoloration or a yellow hue to your teeth, we highly suggest receiving whitening treatment at our Juno Beach, FL office. There are so many benefits to choosing to get your teeth whitened. Think about it – when you see someone with a smile that's bright and beautiful, naturally, you might be jealous. A white smile gets noticed for all of the right reasons and can turn heads. It can help you nab that job that you've been applying to for months or get a date with that special someone that's caught your eye. It doesn't matter what you do or who you hang out with, a white smile is something that you want.
Our office offers whitening treatment for all of our patients. Dr. Keuning and Dr. Riley can bring beauty back to your teeth using our state-of-the-art whitening treatment. A celebrity-style smile isn't impossible to attain, and you'll see why when you opt for our whitening treatment. It's teeth whitening Jupiter and surrounding residents can enjoy!

Whiten Your Smile with Sapphire Light
Nothing attracts more eyes than a white smile. A dull or discolored smile won't do you any favors. But, you don't have to deal with a discolored smile forever. It took a long time for your teeth to become dull, mainly due to what foods and drinks you've consumed. Red wine, coffee, dark teas, dark-colored fruits are the usual suspects behind discoloration, but aging and genes might play a part as well.
Sapphire teeth whitening is a treatment option we provide for our patients. Its whitening system is gentle, yet effective. It can brighten your tooth's shade safely and with amazing results. Do you have sensitive teeth? No problem – Sapphire works great with patients who have them. Did we mention how fast you'll be able to see results? It takes just one office visit before your teeth are glowing. Think about how quickly you can show off a confident and attractive smile. It's time you did something about a dull smile by coming in for Sapphire whitening treatment. The results are simply stunning!
Schedule Teeth Whitening, Juno Beach
If you're ready to show off a whiter smile than you've ever had, we're ready to see you at our Juno Beach, FL office. Our dental staff wants to provide you with the most beautiful smile possible and teeth whitening treatment with Sapphire can help you get one. We invite patients from all over the area to receive treatment, including those of you in Jupiter, Palm Beach Gardens and Riviera Beach.