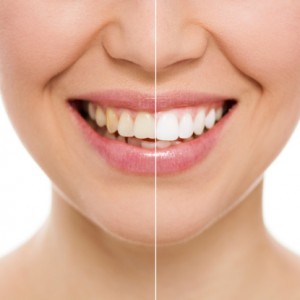 When it comes to offering the best cosmetic dentistry services in the area, your cosmetic dentist in North Palm Beach, Drs. Duane Keuning and Greg Riley should be your first choice. You don't have to travel far and wide to enjoy a beautiful smile when you come to our office in Juno Beach, FL. Drs. Riley and Keuning of Juno Beach Smiles take such great pleasure in providing cosmetic dentistry services to patients from Juno Beach and surrounding Florida communities. Smile with pride and self-confidence, even if you've suffered with a less-than-perfect smile for years. Your smile is in great hands!
Our Cosmetic Dentistry Services
Did you know your smile is the first thing people notice about you? Studies show that a great smile improves your likability. Not only that, a bright smile improves your confidence and social relationships. Before you can start showing off your pearly whites, there is some work to be done. Your cosmetic dentist in North Palm Beach is ready to serve you. Juno Beach Smiles is the name you can trust when it comes to cosmetic dentistry.
Our services include the following:
Porcelain Veneers
Invisalign
Laser Gun Contouring
Teeth whitening
Tooth-colored fillings
Porcelain crowns
Using these various cosmetic dental care procedures, we can create a smile makeover plan just for you. Dr. Riley and Dr. Keuning are experienced cosmetic dentists who understand how to customize each procedure exactly to fit your needs. With a few visits to Juno Beach Smiles, you can have a smile that tells the world how wonderful you are every time you show it off. We take beautiful smiles so seriously, our restorative dentistry is cosmetic quality as well as rehabilitative. We want to shore up damaged areas while not diminishing the natural beauty of your smile. If your smile is missing teeth, we have your back with tooth replacement options including dental implants.
Schedule An Appointment Today
Take back your confidence and start showing off a smile you can be proud of. If you want to take your smile to the next level, treatment is just a phone call away. Speak with our friendly staff in our Juno Beach, FL office and start treating your teeth to the best cosmetic treatment in North Palm Beach. We happily serve our neighbors in Jupiter, Tequesta, Wellington, Riviera Beach and beyond.