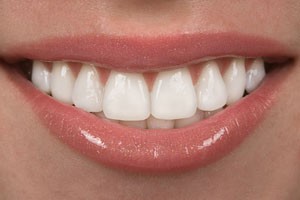 Dental veneers are personalized covers for teeth that are cracked, chipped or have other cosmetic problems. Minimally invasive and lasting for years, they offer a fast and effective makeover for otherwise healthy teeth.
Taken one at a time, little tooth imperfections are no big deal. Put them together, and they spell a blow to self-confidence. Wouldn't you love to strike back with a perfectly straight and beautiful smile without braces?
Veneers VS. Braces: Which Should You Choose?
At Juno Beach Smiles, Greg Riley DMD PA and Duane Keuning DMD PA understand the intricacies of porcelain veneers. Many times, these ultra-thin shells of mouth-friendly porcelain are just what the doctor ordered to improve dental cosmetics without the labor and time involved with orthodontics.
In fact, some adults who had braces as a child are unhappy when their expensive smiles shift into less than favorable positions–so much so they do not want to look into easier clear aligners to rearrange their teeth. Beyond that, braces don't address other cosmetic issues that personalized porcelain veneers can. For instance, when dental veneers are bonded to the front side of teeth, they can:
smooth unevenness and regularize the size and shape of teeth
hide stains and discoloration caused by coffee, wine, colas and densely colored foods
correct little cracks and chips
cover over minor imperfections with bite and tooth alignment, such as crowding and overlapping
However, Doctors Riley and Keuning would point out that veneers cannot address complex orthodontic issues. Also, they cannot cover unhealthy conditions such as tooth decay and gum disease. While veneers for a few teeth may be affordable, a whole mouthful could be cost prohibitive, even compared to braces.
Veneer Step By Step Process
Your Palm Beach cosmetic dentist examines your entire mouth to assess its health and to see how veneers can improve your smile. He may take x-rays and photos and even present a computerized mock-up of how you will look after the procedure.
He then removes a super thin amount of enamel from the lingual or tongue side of the teeth. Impressions accompany his treatment plan to the lab where veneers are customized to a model of your smile.
During a second visit, Dr. Riley or Keuning bonds the veneers to the teeth. He adjusts their shape and bite and can vary their color by using different colored cements. Most patients adapt to their dental veneers quickly, and minor gum and tooth sensitivity resolves by the follow-up appointment.
Veneers Or Braces–It's Up To The Best Palm Beach Cosmetic Dentist & You.
To weigh your cosmetic dentistry options, talk to the professional team at Juno Beach Smiles near Palm Beach, Florida. Their listening ears, extensive knowledge and experience with state of the art dental artistry can make your smile the best it's ever been. Call the office at (561) 622-7243.