Are you proud of your smile? Do you show off your smile openly, displaying your wonderful teeth, or do you find yourself holding back, trying not to let anyone see it? Have you ever considered giving your smile a makeover? If you are not completely happy with your smile, you can seek out cosmetic dentistry and achieve the smile you want. There are several treatments available to provide a wonderful, beautiful smile that you will be proud to show off to the world. Juno Beach Smiles, located in Juno Beach, FL, can give patients a personalized smile makeover.
Get the Smile You Want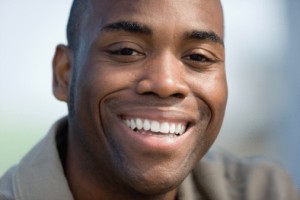 Dr. Keuning and Dr. Riley, two incredible dentists with passion for their craft, and their hand-selected team of attentive practitioners are dedicated to providing every single patient with the best care possible. We understand that some people are self-conscious of their smiles. Teeth receive stains from food and beverages, yellow over time, and misalign during developmental stages. We want our patients to be proud of their smiles, and we want to give everyone a smile that dazzles and enchants. With our smile makeovers, we can provide a beautiful, glowing smile.
Options for Every Situation
No one has the same set of teeth, which is why we personalize your smile makeover. When you arrive for you initial consultation, we will listen to your goals and plan your treatment. After our plan is in place, we will begin the procedures that will give you a stunning smile. We offer several options for providing an amazing set of pearly-whites, including:
Porcelain Veneers: These are thin pieces of porcelain that are bonded to the teeth, providing proper shape, strength, and a white sheen.
Teeth Whitening: We can apply a safe, effective whitening treatment to your teeth, increasing the shades of white in a simple, one-time treatment.
Laser Gum Contouring: If you feel as if your gum line is too think or bulky, we can use a soft tissue laser to trim back the gums.
Get Your Makeover Today
If you are ready to get the smile of your dreams, then it's time to contact Juno Beach Smiles. Schedule your appointment today and get started on your smile makeover. We are happy to offer our services to those who live in Juno Beach, North Palm Beach, Palm Beach Gardens, Tequesta, Jupiter, and the neighboring communities.