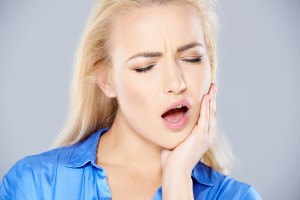 A persistent toothache can certainly be a nuisance, negatively affecting your diet and your daily life in a number of ways. In addition to being quite a bother, a painful tooth could be an indicator of an underlying problem like an infection. At Juno Beach Restorative & Aesthetic Dentistry in Juno Beach, FL, Dr. Greg K. Riley and Dr. Duane E. Keuning provide patients with a wide variety of general and restorative dental solutions, including root canal therapy when necessary.
How Do I Know if I Need a Root Canal?
While the only definitive way to determine an effective course of action is to visit our office for an exam, there are some signs commonly associated with an infection that warrants root canal treatment. Keep an eye out for the following symptoms:
Swelling, redness, or pain surrounding a tooth
Increased sensitivity to hot, cold, or pressure
An abscess in the gum tissue
Darkening of the enamel (usually gray)
Persistent headaches
Earache
Jaw pain
If you suspect that you may be suffering from a tooth infection, the first thing you should do is call our office to schedule your appointment. We will always do everything we can to ensure that you feel comfortable and relaxed during your visit, offering sedation as needed to help calm any anxiety you may feel. Fortunately, today's advanced technology makes it possible to perform root canal therapy in a way that is more like a regular filling than anything else, so you don't have to fear the pain so many associate with the procedure.
Schedule Your Visit Today
Persistent tooth pain may indicate a number of issues, but regardless of its cause it is considered a serious problem and should be evaluated as soon as possible. Contact our office in Juno Beach, FL today to schedule your appointment with our caring, experienced team. We look forward to helping you alleviate your dental pain and restoring your smile to full health. Our office proudly serves patients from throughout the surrounding areas as well, including Palm Beach Gardens, North Palm Beach, Tequesta, and more.