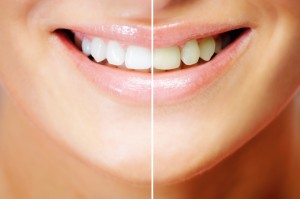 We think of teeth whitening as something that only patients today are worried about. But the truth is that people have been looking for whitening solutions since as far back as ancient Egypt, around 4,000 years ago. Back then, wine vinegar and ground pumice stone were mixed together and brushed on with sticks to achieve a more dazzling look. The whiter your teeth, the more well-off you were perceived to be.
As uncomfortable as that might sound though, it doesn't compare to the ancient Romans did. They used their own urine! That practice was eventually abandoned, and who can blame them?
Moving through history a little more, patients often went to barbers for dental care. During that era, most dental problems were treated by pulling teeth. They did provide care for teeth whitening, though. To whiten teeth, they would use metal files on the patient's teeth and then apply nitric acid to get rid of stains. This was not only uncomfortable but also didn't do any favors for the protective layer of enamel on the teeth on the patient's teeth. Teeth with a damaged layer of enamel are more vulnerable to decay.
Today, dentists like Dr. Duane Keuning and Dr. Greg Riley use professional whitening systems that are designed to create whiter smiles without negatively affecting oral health.
To find out how contemporary teeth whitening works, call Juno Beach Restorative & Aesthetic Dentistry for a consultation. We can explain how teeth whitening works and what you can expect from your care. Juno Beach Restorative & Aesthetic serves patients from Juno Beach, Jupiter, North Palm Beach, Palm Beach Gardens, Tequesta, and beyond.