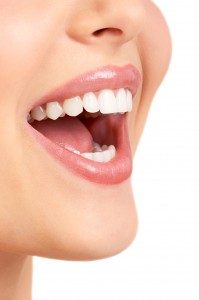 Have you lost confidence in your smile because of cracked, chipped, stained, or misaligned teeth? With porcelain veneers from Juno Beach Restorative and Aesthetic, you can reclaim the confidence you've lost and enjoy a smile that looks naturally beautiful.
Porcelain veneers are made from thin pieces of high quality dental porcelain. Each one is custom made for the patient's particular needs and will be shaped and shaded to match the appearance of surrounding teeth. When attached to the front of the patient's teeth, porcelain veneers blend in, resulting in a smile that looks naturally beautiful.
Transforming a smile with porcelain veneers typically takes two visits to complete. In the first, Dr. Duane Keuning or Dr. Greg Riley will complete a tooth-by-tooth exam to determine your needs and will then put your treatment plan together. If we need to prep your teeth at all, our Juno Beach team will also take the time to do that. Then, when our lab has finished crafting your custom made veneers, you'll come back to our office to have them put in place.
With your finished veneers in place, caring for them is easy. You'll just brush and floss as thoroughly as you always would. You'll also want to make sure you keep up your regular visits to Dr. Keuning and Dr. Riley. Regular visits give our Juno Beach team a chance to get teeth extra clean, plus they let us look for changes in your oral health—changes that might signal the need for extra care.
Smile with Confidence Again
Feel confident about your smile again with porcelain veneers. Call us today to reserve an appointment. We serve patients from Juno Beach, North Palm Beach, Palm Beach Gardens, Jupiter, Tequesta, and all surrounding areas.