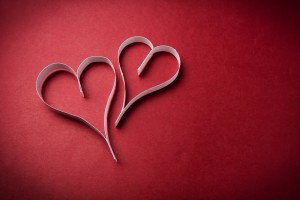 Dental blogs like this one spend a lot of time talking about ways your smile can be improved. But today we want to ask you what you love about your smile?
With Valentine's Day coming soon, you're already thinking about how lucky you are to have that special someone in your life. Now, extend those thoughts to your oral health. What do you love your smile?
Also consider what you love about your partner's smile? Seeing someone you love smile can do a lot to brighten your day. Maybe a smile is what first brought you together. It's easy to get caught up with our culture's intense focus on perfection, but sometimes when we strive for perfection, we lose what makes us unique and beautiful to others.
Still, for patients who embarrassed about their teeth, cosmetic dentistry can make a significant difference. At Juno Beach Restorative and Aesthetic Dentistry, Dr. Keuning and Dr. Riley offer today's most popular cosmetic dentistry services.
Don't let your life be ruled by a crippling sense of self-consciousness. Call our Juno Beach dental office for an appointment. We're committed to creating beautiful smiles for Juno Beach, North Palm Beach, Palm Beach Gardens, Tequesta, Jupiter.