Single Tooth Implants – Juno Beach, FL
Recomplete Your Smile and Prevent Oral Health Problems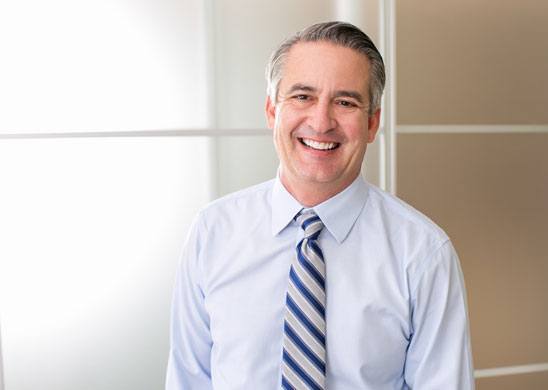 At Juno Beach Smiles, we're proud to provide a wide range of restorative procedures that enable our patients to enjoy beautiful smiles and full dental function. If you have a missing tooth, we encourage you to visit us for a consultation rather than ignore the gap in your smile. Without treatment, you are at risk for future oral health problems, such as dental drift and bone deterioration. A single tooth dental implant in Juno Beach can prevent such issues and enable you to once again enjoy a complete, sound set of pearly whites.
Tooth Replacement Options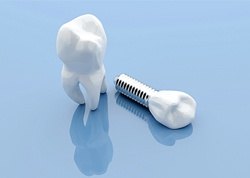 There are essentially two ways to replace a single missing tooth: a fixed bridge or a single tooth implant.
A fixed bridge is a dental prosthesis that relies on the teeth next to the empty space (the abutment teeth) for support. Crowns are fused to the abutment teeth, and an artificial tooth "bridges" the gap. This treatment is relatively affordable and natural-looking. It can even prevent dental drift. However, there are a few downsides to a bridge. Placing one requires that we file down the abutment teeth, and it does nothing to replace the root of the missing tooth.
A single tooth implant, on the other hand, does not require the support of abutment teeth. Rather, it is a small titanium post that mimics a tooth root. After we insert it beneath the gum line, it fuses with the tissue around it. Later, we place a custom dental crown on top of it. An implant thus provides comprehensive tooth replacement rather than just a replacement for the visible portion of the missing tooth.
The Single Tooth Implant Process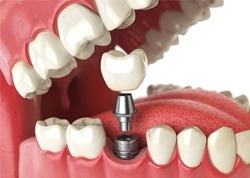 Many patients must undergo a bit preparatory work, such as a bone graft or gum disease treatment, before they can receive an implant. When we are confident that your mouth and body are healthy enough to support an implant, we'll place it into the jawbone during minimally invasive surgery. Following the surgery, you'll wait a few months while the implant fuses to the bone around it. Finally, we will attach an abutment (which connects the implant to the artificial tooth) and a custom-made ceramic crown to the top of the implant.
Benefits of Single Tooth Implants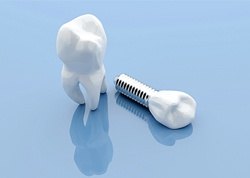 Dental Implants in Juno Beach offer numerous advantages over fixed bridges:
Because an implant is self-supporting, placing it does not require that we modify the adjacent teeth. Thus, we can preserve as much healthy dentition as possible.
An implant stimulates the jawbone and prevents it from losing height and density.
An implant is more natural-looking and natural-feeling than a fixed bridge.
A dental implant has the potential to last for decades. A bridge may last for just 7 – 10 years or so.
Caring for a single tooth implant is easy; you can brush and floss it just like you would a natural tooth.
Are you ready to learn whether a single tooth implant is right for you? Contact your implant dentist in Juno Beach to schedule your restorative consultation.