Dental Implant Cost – Juno Beach, FL
Invest in Your Smile's Health and Beauty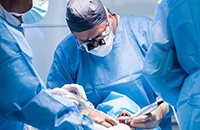 Some patients hesitate to commit to dental implants in Juno Beach because they're concerned about cost. That is understandable, especially since this treatment does cost more than alternative tooth replacement options. However, we're confident that dental implants are a worth the price! Let's discuss the reasons behind the cost of dental implants, why they are a smart investment, and how you may be able to afford your new smile.
Cost Factors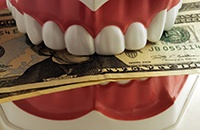 The dental implant process takes place over the course of several months and across several different stages of treatment. Each step in your journey to a new smile comes with its own price tag. For example, preliminary work (such as extractions and bone grafts), the implant placement surgery, and the final restoration each have separate prices. When you add all the costs together, the total can amount to quite a bit.
Keep in mind, though, that you don't have to pay for the entirety of your new smile upfront. You only have to pay for each part of the treatment as you undergo it. You'll have time between each phase to adjust your budget to make room for your new smile.
Other factors, such as the number of teeth you need to have replaced and the materials used to make your final restoration will also play a role in determining your overall financial obligation.
Are Implants Really Worth It?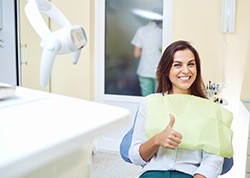 Most patients who receive a dental implant in Juno Beach have no regrets about their decision. That's because dental implants offer truly comprehensive tooth replacement. Not only do they provide a stable bite and amazing aesthetics, but they also support bone health. Plus, since dental implants have the potential to last a lifetime, they may actually be a better long-term financial value than other treatments. For example, traditional dentures are relatively affordable, but they need to be replaced every 5 – 10 years. Over the decades, they could end up costing you much more money than you originally thought they would.
How to Afford Dental Implants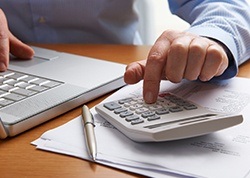 There are a number of ways you may be able to make your dental implants more affordable:
Dental insurance. The team at Juno Beach Smiles is happy to work with most insurance policies. We'll help you figure out if your plan covers dental implants, your restoration, or any of your preliminary work. We'll also file claims for you and suggest strategies to help you maximize your benefits.
Medical insurance. Your medical insurance policy might cover dental implant placement surgery if the procedure is deemed necessary for your overall wellbeing.
We can help you apply for an affordable payment plan through CareCredit or LendingClub.
Healthcare savings account (HSA) or flexible spending account (FSA) funds. Dental implants are usually an acceptable use for HSA and FSA money.
Don't let concerns about cost hold you back from attaining the healthy, strong smile you deserve! Visit your implant dentist in Juno Beach to discuss this treatment and work out a plan for fitting it into your budget.