Meet Your Dental Team - Jupiter, FL
Your Kind & Compassionate Dental Experts
While the town is gorgeous and our state-of-the-art technology is wonderful, it's really the team at Juno Beach Smiles that makes our practice special. Every step of your appointment, from checking in to settling into the chair to working out the financial details, will be easy, smooth, and efficient thanks to our friendly team members and their decades of experience. Before you make the short trip to come see us, you can get to know your dentist near Jupiter and our staff a little more by reading on below.
Dr. Greg Riley: Northern Born with a Florida Soul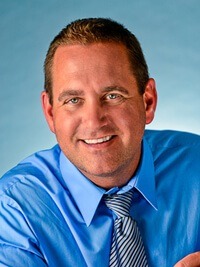 A Newark, Delaware native, Dr. Riley fell in love with Florida while he was completing his undergraduate education at the University of Miami. After he earned his dental degree from the Temple University School of Dentistry, he made his way back here as quickly as he could. He has been a proud Juno Beach dentist and resident for over 20 years now, and he looks forward to serving patients and enjoying the premier fishing and golfing here for decades to come.
A member of the American Academy of Cosmetic Dentistry and Florida Academy of Cosmetic Dentistry, he's made it a point to never stop learning since he completed dental school, ensuring our patients are always able to benefit from the best techniques and technology available today.
Dr. Duane Keuning: Born, Raised, & Educated in Florida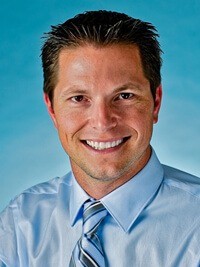 Dr. Keuning grew up near Juno Beach, and even though he traveled quite a bit as a young man, he knew he ultimately wanted to put down roots here. He earned a bachelor's degree in microbiology as well as his dental degree at the University of Florida, and he joined Juno Beach Smiles in 2002, fulfilling his lifelong dream. Out of everything he provides for our patients, he says one of his favorite things to do is show a fearful patient just how comfortable and easy taking care of their teeth can be when they partner with the right dentist near Jupiter.
Just like Dr. Riley, Dr. Keuning is dedicated to continually expanding his skills and knowledge, which is why he's attended prestigious postgraduate education institutions like the Dawson Institute, Spear Institute, Rosenthal Institute, and the Levin Group. When not taking care of patients, you'll most likely find him spending time on the beach with his wife and their three energetic children.
Deb, Office Manager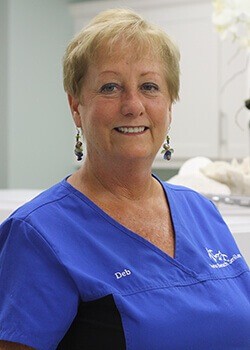 Deb has an amazing 36 years of dental experience, and she's actually been a part of Juno Beach Smiles longer than Dr. Riley and Dr. Keuning. Her husband is the former lead dentist, Dr. Hinman, and she's thrilled with how the practice has evolved over the years since his well-deserved retirement. Thanks to her, you can trust that your appointments will always be well-organized and run on time.
Jo Ann, Treatment Coordinator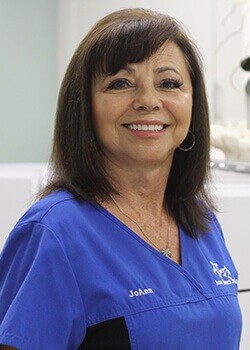 Jo Ann also has an impressive 36 years of dental experience, and she has been a part of our team for 17 of them. Always smiling and warm, she says her favorite part of the job is getting to meet new people and help them improve their health and appearance. She truly loves working here and thinks of the team as her extended family.
Shanae, Treatment Coordinator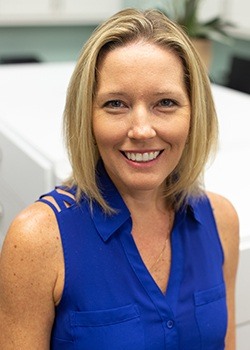 Shanae began her dental career almost 25 years ago as a dental hygienist, and now as one of our treatment coordinators, her goal is to help our patients organize their needed procedures and scheduling so that everything flows smoothly and conveniently. She believes that we have some of the best dentists and staff around, and she can honestly say that she looks forward to coming to work every day.
Come Meet Us!
When you step into our office, the first sound you're bound to hear is our team laughing and having a great time, but you can trust that we'll always be serious about giving you the best possible care that is consistently comfortable and leaves you feeling confident. To schedule an appointment so you can meet our wonderful team in person, be sure to give us a call!