Dental Services - Jupiter, FL
Comprehensive, Caring Oral Health Services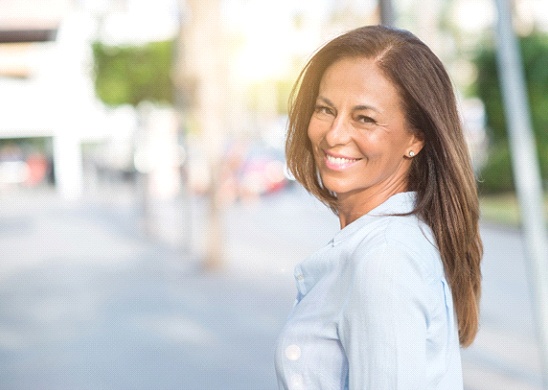 Our practice is proud to serve residents of local communities. As your dentist near Jupiter, FL, we aim to provide all the oral health services that you might need to enjoy a healthy, functional, and attractive smile. On this page, learn about some of the most popular services that we provide to residents of Jupiter. If you are interested in scheduling an appointment or getting to know our practice better, you are always welcome to give us a call!
Dental Implants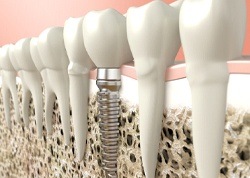 Many people have lost teeth due to trauma, gum disease, or other factors. If that is true of you, visit us to talk about dental implants. We can use these small, prosthetic tooth roots to support natural-looking crowns, bridges, and dentures. Once your restorations are in place, no one will notice that your teeth are artificial. Implants are also extremely sturdy, will equip you to eat practically anything, and have the potential to last for many decades.
Smile Makeover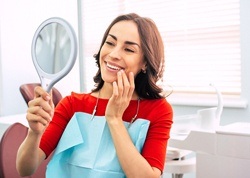 Your smile is a big part of how the world perceives you. As your dentist near Jupiter, FL, we fully understand that — and we want you to have a smile that you are proud to show off. During our smile makeover service, we will design a custom treatment plan with the aim of helping you achieve a healthy, complete, and aesthetically pleasing smile. Your smile makeover might include a number of different procedures, such as dental implants, crowns, and cosmetic treatments.
Cosmetic Dentistry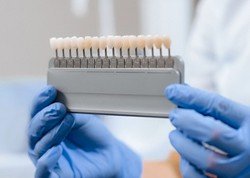 White, well-aligned teeth can make you appear younger and give you a big confidence boost. If there is anything you dislike about the way your teeth look, visit your cosmetic dentist near Jupiter, FL. We can help your teeth achieve their ideal appearance via one or more of our cosmetic services. For example, porcelain veneers may be able to totally transform your smile; teeth whitening can vanquish even deep-set stains; and clear aligners can get all of your teeth into their proper places.
Invisalign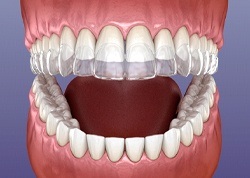 Are misaligned teeth detracting from your smile and/or endangering your oral health? Traditional braces can correct such issues, but we offer a much more discreet solution: Invisalign near Jupiter, FL. Invisalign uses a series of clear aligners to straighten the teeth. As you graduate from one aligner to the next, your teeth will move little by little into their ideal positions. Because the aligners are removable, you'll be able to enjoy all of your favorite foods throughout your treatment period.