Dental Implants Frequently Asked Questions – Juno Beach, FL
Answering Your Questions about Dental Implants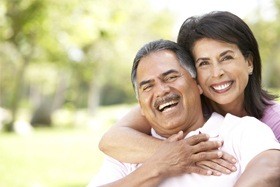 Replacing your missing teeth is a big decision. After all, the prosthetics will need to serve you well in daily functions over the course of many years. That's why you want to make sure that you're choosing the right option. At Juno Beach Smiles, we want you to feel confident about the treatment you choose, so we've provided the answers to some common questions about dental implants. If you still have confusion about something we haven't addressed, please feel free to contact our Juno Beach dental office.
How successful are dental implants?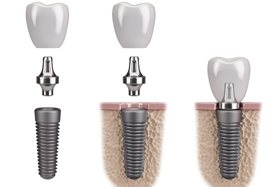 By and large, dental implants are placed successfully—in fact, about 97 percent of the time! In fact, 90 percent of dental implants are still going strong after 20 years. How are these impressive statistics possible? We take our time before the procedure, planning every detail as precisely as we can. Also, our skilled dentists have years of experience placing dental implants, ensuring that everything is performed correctly each time. You can trust that we will do our best to give you the best results for your implants.
What causes dental implants to fail?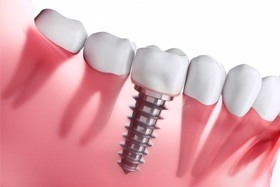 Although rare, implant failure can occur, unfortunately. Most often, it happens because of a pre-existing infection in the gums or bone, preventing them from properly surrounding and supporting the implant. To try to avoid this, you need to be honest about your medical history and current conditions with your dentist during your consultation. In the longer term, dental implants can fail if they aren't maintained well over time. Although dental implants aren't susceptible to decay, gum disease and other oral problems can develop and damage the support that your tissues and bone provide for the implants.
Am I a good candidate for dental implants?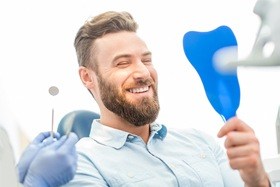 Certain criteria need to be met in order to qualify for dental implants. For instance, your jaw bone should be strong and substantial enough to surround and stabilize the implants. If it isn't, we may be able to do a bone graft to get it up to par. Also, you need to have good oral health, including your gums. If your gums are too far receded, they may not provide sufficient support for implants. The best way to know whether dental implants are a viable tooth replacement option for you is to schedule a consultation with one of our dentists. After reviewing your specific case, they can provide expert advice.
If you have any further questions about dental implants, we'd love to address them for you. Contact us today to make an appointment and get on the path to a fully restored smile!