Dental Implant Aftercare – Juno Beach, FL
Maintain Your Gorgeous New Smile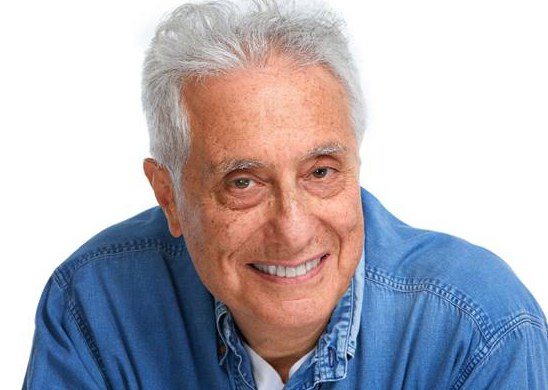 Dental implants are a remarkable dental treatment. If you used them to replace your lost teeth, you probably love the way your new smile looks and feels. Your implants may last for decades — perhaps even for the rest of your life! However, they won't live up to their potential if you fail to take proper care of them. Here are some tips to help you protect your gorgeous new grin so you can maintain a healthy, fully functional set of teeth.
Make Oral Hygiene a Priority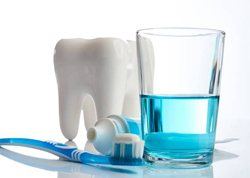 Infection is the greatest threat to your dental implants. If bacteria sneak into the tissue around them, the bone could begin to deteriorate. Therefore, the implants might end up losing their base of support. Fortunately, the vast majority of infections are avoidable via proper oral hygiene. You should always:
Brush your teeth twice a day. Make sure to clean the area around the gum line.
Floss daily. If you have an implant-supported bridge, use a floss threader to clean the area beneath the artificial teeth that are between the crowns.
Use an antibacterial mouth rinse. Your implant dentist in Juno Beach may recommend a specific mouthwash that is effective at preventing infections.
Sip plenty of water. Water helps to rinse away harmful bacteria.
Protect Your Dental Implants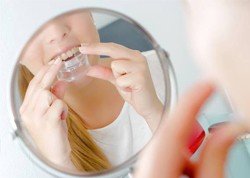 Physical trauma can also shorten the lifespan of your dental implants. For example, a hard blow to your mouth during a sports game may break an implant restoration or damage the bone around an implant. Or, if you grind your teeth at night, the constant pressure can damage the implant restoration and place excessive stress on the implants themselves.
The best way to prevent such issues is with a custom protective oral device. Our team can provide you with a sportsguard or nightguard that will shield your smile from trauma and help it to maintain its beauty and function. If you habitually grind your teeth due to a stressful lifestyle, it would also be wise for you to find stress management techniques that help you relax.
Schedule Regular Recall Visits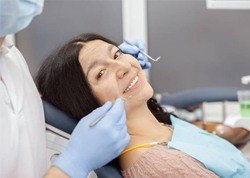 Even if all of your teeth have been replaced with dental implants in Juno Beach, that doesn't make you exempt from the need for regular dental visits. At these visits, our team will inspect your restorations and give your mouth a thorough cleaning. We may also temporarily remove your restorations so we can thoroughly clean the implant abutments.
It's important to keep an eye on your implants between your regularly scheduled checkups. If you notice any signs of trouble — for example, if an implant feels loose or is causing you pain — come to see us as soon as you can. We'll perform a visual examination and perhaps take some X-rays to determine what the problem is before we decide on the proper treatment.