Dental Discount Plan—Jupiter, FL
Save on Your Care Without Dental Insurance
If you don't have dental insurance, then you simply can't afford to go to the dentist, right? While that might be true at other practices, it's not the case at Juno Beach Smiles. We never want someone's finances to stand in the way of the care they need, which is why we're happy to offer our own in-house dental discount plan in Jupiter. With it, you can spend more and get less at your dental visits while still enjoying the premier service and care we offer.
How does the discount plan work?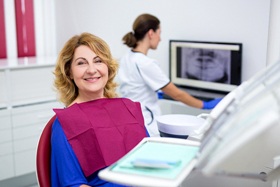 Our discount plan is simple: you pay a flat monthly fee, and this gives you instant access to fully covered preventive care as well as a 10% discount on ALL other services. We have plans designed for children, adults, and people who only find themselves in Florida seasonally.
How do I get dental care if I can't afford it?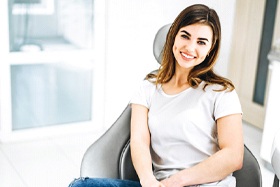 Dental discount plans are a great option for people who can't afford dental insurance or paying out of pocket for dental care. Our plan offers many of the same benefits as traditional insurance, but for a much lower price. The monthly fee is only a fraction of the premiums you'll pay for most major policies, making it easy for anyone to afford it and enjoy high-quality, budget-friendly care.
Are dental discount plans worth it?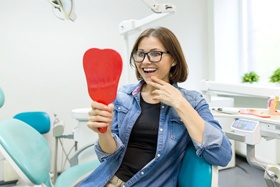 Yes! Our plans fully cover preventive treatments like checkups and cleanings, and according to research, for every dollar a person spends on prevention, they save about $50 on restorative dentistry.
Is it better to have dental insurance or a discount plan?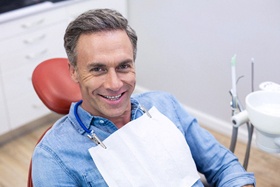 This answer really depends on your dental health and financial situation, but many of our patients are extremely happy they switched to our discount plan after dealing with regular dental insurance. Our plan has less red tape compared to insurance (no deductibles, maximums, or waiting periods), so actually using it is much easier, and you'll never be stuck on the phone for hours trying to work out your coverage. With us, you just sign up, pay, and can start saving immediately.
What is the cost for the in-house dental discount plan?
We have three different plans to choose from:
Child Complete:For $252/year or $21/month, all of your child's preventive care is 100% covered. That's a savings of $233!
Adult Complete:For $396/year or $33/month, all of your preventive care is 100% covered. That's a savings of $157!
Seasonal Membership:For $240/year or $20/month, one preventive visit is covered. That's a savings of $134!
Our plans also include one emergency exam each year as well as a 10% discount on all other services, such as fillings, crowns, and much more.
How do I sign up?
If you're ready to sign up for our plan, just click the "JOIN NOW" button below, and you'll be seamlessly guided through the process. Still have questions that we haven't answered on this page? We're happy to share any information you need to feel comfortable about your dental coverage, so we welcome you to give us a call any time.